Discover how to set REAL goals that you can achieve and why your business plans haven't worked in the past.
The event will be held in English
Free of charge
Regardless of whether you have an idea, you were not satisfied with this year's results, or you
want explosive results in the next year, this workshop is for you.
Take-Aways:
Why old goal setting doesn't work for Startup Entrepreneurs.
Techniques on how to create, plan and execute on goal
Difference between activity and productivity.
Why business plans don't work, yet you will get a Foul-Proof business tool that does.
Clarity on your business structure and next steps.
About Start Results Coaching:
Start Results is Singapore based, Online Startup-Coaching Business focused on giving Entrepreneurs time-tested guidance on how to build a startup successfully from Scratch.
WE achieve this by utilizing the SRM Coaching Model that has worked for over 400 Startup Founders across 4 continents by combining 3 things: A REAL accountability partner (your dedicated SR accredited coach), proven simple startup tools and a tailored coaching program that results in traction in your business efforts.
About the facilitator:
Aaron is the Founder and Head Coach at Start Results. He was born in Zambia, later, moved to Australia to study Law and Commerce at the University of Sydney. While studying, he set up numerous successful business ventures that enabled him and his clients to live more successfully and make a bigger difference in their communities.
During this time, Aaron recognized that the level of his success was a direct result of his ability to help others succeed as well. Helping startups to be successful companies is not just his passion, it has become his calling.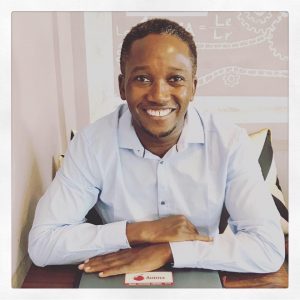 Aaron has founded 3 other companies and has consulted for organizations like FAIRFAX MEDIA, OPSM, NAB, The Red Cross, Mission Australia and Jesuit Social Services. More recently he partnered up with Top Tier Coworking Spaces like Hubud and Impact Hub, coaching numerous Upstarts at Google Startup Incubator Events.
He has also been invited to keynote at corporate events – sharing stages with Top 500 Companies like COLES, WOOLWORTHS, KFC and Government Leaders. Aaron currently dedicates his time to making an impact across his; Social Enterprises, books, audios, workshops, consulting and angel investing.
Free entrance
The event will be held in English