Experimental pop-up of clothes, art, DJ set & visuals.
BISKIT is a concept driving design studio and unisex label exploring the intersection of art and design founded in Brooklyn, NY. Through a pop-up and an open day event, MOB and BISKIT invite you to explore their collection 'Spaced Out' at MOB Bailén, where art, music, light, visuals and futuristic design will take over the space.
Harsha Biswajit is one of BISKIT's founders and visual artists, who started his creative journey in India and moved to New York in 2021, where he developed his fine-art career before moving to Barcelona. Shruti Biswajit is the other founder, who studied International Fashion Design, lived in New York and Milán, and started her own studio when moving to Madras, India. You'll be able to meet the two creative minds behind BISKIT at the pop-up!
There are three main pillars that represent the soul of the label: DESIGNED TO BE SHARED: Encouraging society to buy less, and instead use what you have longer; DESIGNED TO BE UNIQUE: Their unisex design philosophy and limited sizing are deliberate choices that they have made to limit how much we add into this world; DESIGNED TO GIVE THE CHOICE BACK TO YOU: They are seeking those who are ready for a change. Ready for a new idea; one that isn't built on mass production.
The details of the pop-up at MOB Bailén:
Thursday, 10th & Friday, 11th June, 10–17h: BISKIT Pop-Up at Café Fosc.

Saturday, 12th June, 12–17h: Open Day: An experimental event mixing art, design, light, DJ set & visuals will take place in the industrial-style basement of MOB Bailén, creating the perfect atmosphere to get immersed in the introspective world of BISKIT. Taking inspiration from India's entry into the space race, Spaced Out explores a world on the brink of interstellar migration. 
To take you on a journey into the outer space, a live DJ set by 'Suru Plus-Two' will be playing downtempo intergalactic tunes, Café Fosc and Rena's will prepare some tasty bites, and the newest hard seltzer kid in town, FLAVA, will be serving refreshing drinks. 
 Entrance for Saturday is 4 € and includes a refreshing FLAVA drink! Find yours *here*.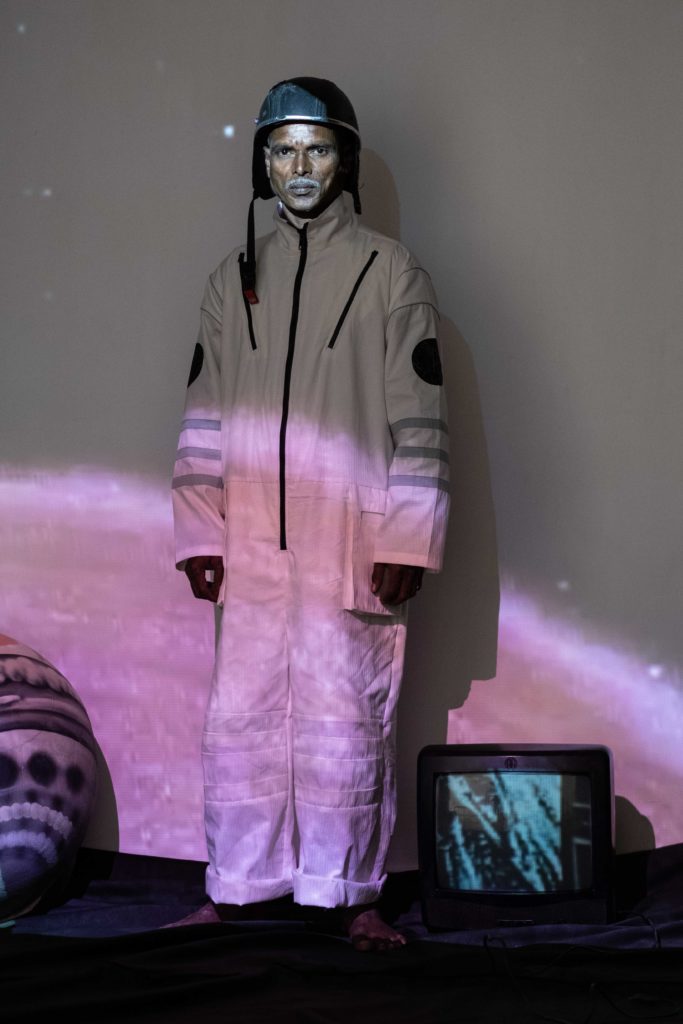 Last but not least, BISKIT are pledging 50% of all their sales from the 'Spaced Out' collection made from 1st April to the Bhoomika Trust, as India is facing a surge in Covid cases. 
It is a key moment to support artists, rebels, creatives, small brands and businesses. People that are thriving and changing the rules through innovation and inclusivity. That's what we aim to do by taking part in this special event, and we truly hope to see you there.
MOB & BISKIT