On Wednesday night, 2nd of November, we sat down with Cristina Chumillas and Marina Aisa, for our third edition of Let's Share. This time in an engaging Q&A format, having an intimate night with a small group of Mobbers on the sofas of our Sant Antoni hub. 
In case you missed it, you can recap through our Livestream here!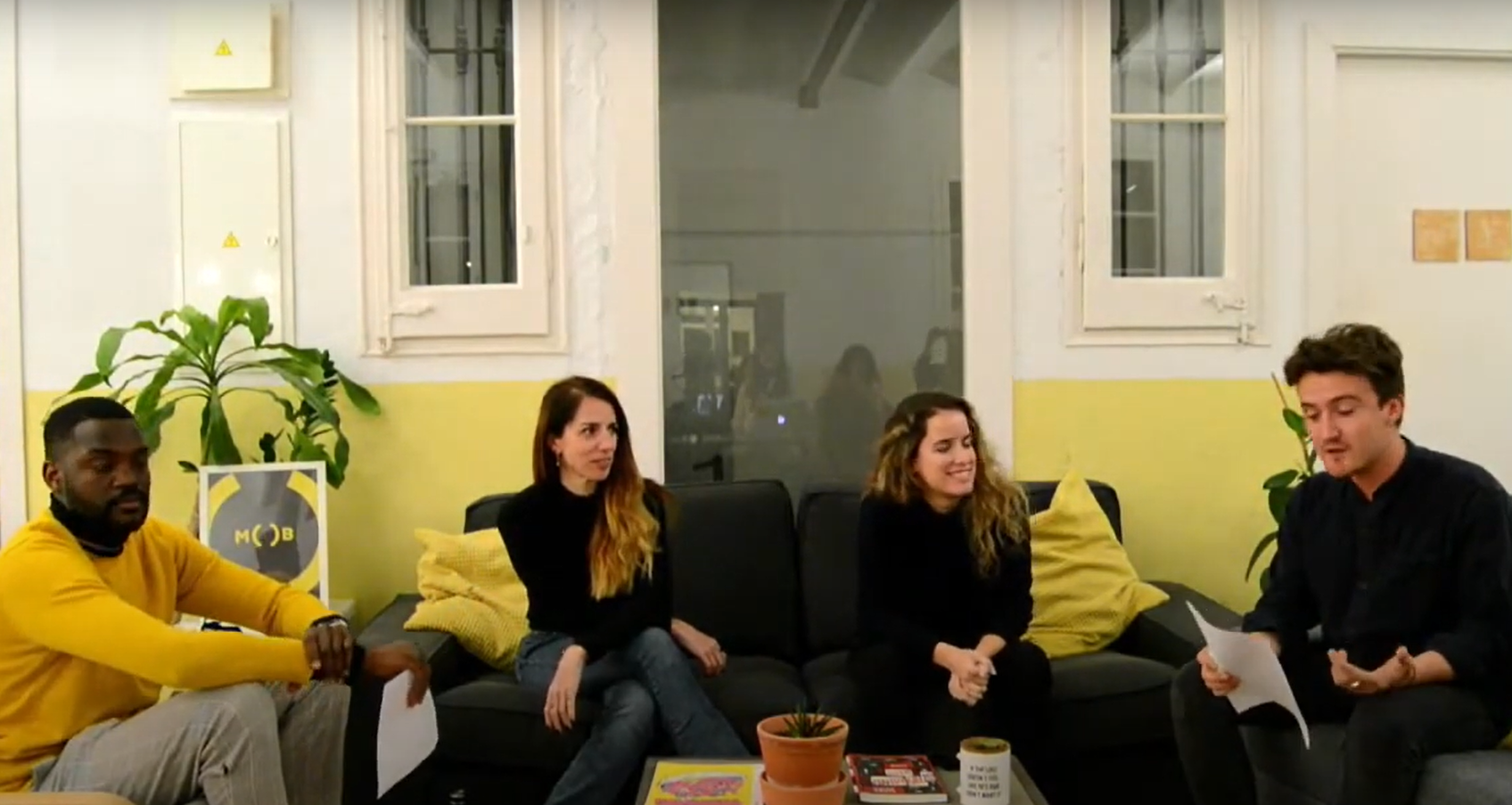 Cristina and Marina are designer and frontend developer contractors currently working for Lullabot and Apple. These 'Women Who Code' members wanted to give visibility to their career paths – especially in order to support more women in the tech sector.
What we learned:
Building your own personal brand is key to growing.
Creating a brand around yourself as a Developer is super important. Going to networking events, exposing yourself and being out there, can help you tremendously in the growth of your career. 
Make the companies find you, instead of you finding the companies.
This adds up to building your own brand, if you do this successfully, companies will start finding you, and you reverse the action. 
There is room for everyone in the tech world.
Don't forget there are many different positions and roles within the tech industry. If you have a will to learn, there is always a way for you. Both Marina, as well as Cristina, are self-taught and they empathize on this drive, this will… if you have that – you´re set. There are so many online courses, so many different ways to learn. Just start!