The day of Sant Jordi (or St. George's Day) is a greatly celebrated date in Catalonia. No matter what day of the week it is, 23rd April won't leave you unmoved if you are here. It is considered the official day of lovers and has become a celebration of Catalan culture (it could be seen as the equivalent of St. Valentine's Day). On this day, people symbolically express their love by giving each other a rose, a book, or both, if you're super lucky!
Getting a rose is like getting a Valentine's card when you're at school. Getting a book or a rose used to be (and unfortunately still is) traditionally associated with gender. If you love a man, it is expected that you buy him a book. If your loved one is a woman, getting her a rose is the 'norm'.  Traditions are traditions, and it's good to know the origins, the good news is that times are changing! So for a Sant Jordi innovative approach we want to deviate from the traditional gender-based pattern. A rose never hurts if you're careful with the thorns, and neither does a book, if you pick the content well.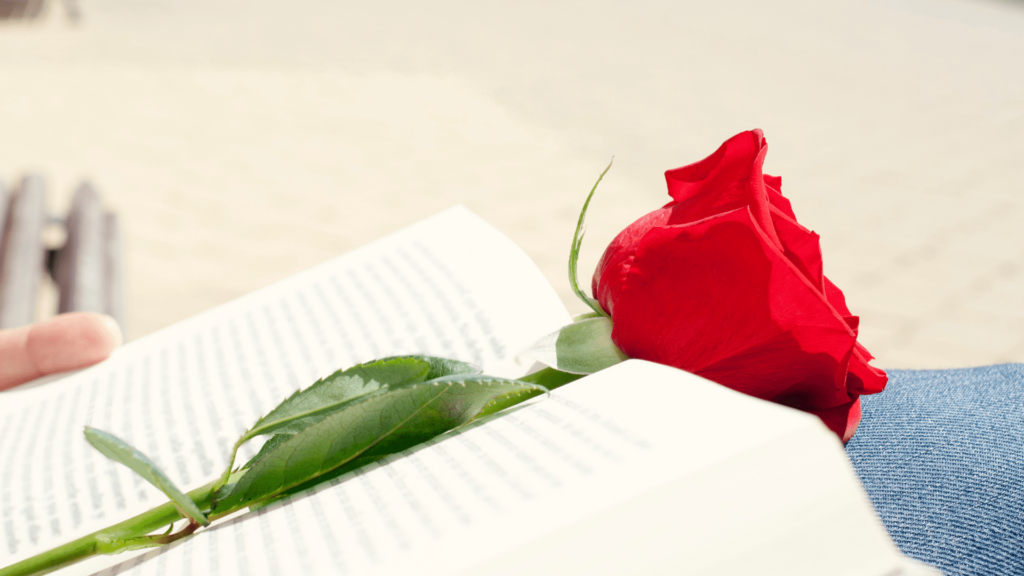 A rose never hurts if you're careful with the thorns, and neither does a book, if you pick the content well. 
It is estimated that 40% of all the roses sold in a year in Barcelona are sold on this single day. With regards to books, the profit stats are slightly lower, but Sant Jordi is still a huge boost for the book industry in Catalonia. It is also the recognised book release date for many writers. It is a date very much expected by lovers of reading, to know what's fresh on the bookshelves.
We're extremely fortunate to have some talented writers in the MOB community and a couple are really rocking it. Setting the bar very high is Emma Christie, who's been a coworker (AKA Mobber) at Bailén since 2016. Her debut novel has been long-listed for a prestigious international award – The Crime Writers' Association New Blood Dagger Award. Her speciality is psychological thrillers with a strong emotional undercurrent, exploring issues like how people react to the extreme challenges of life.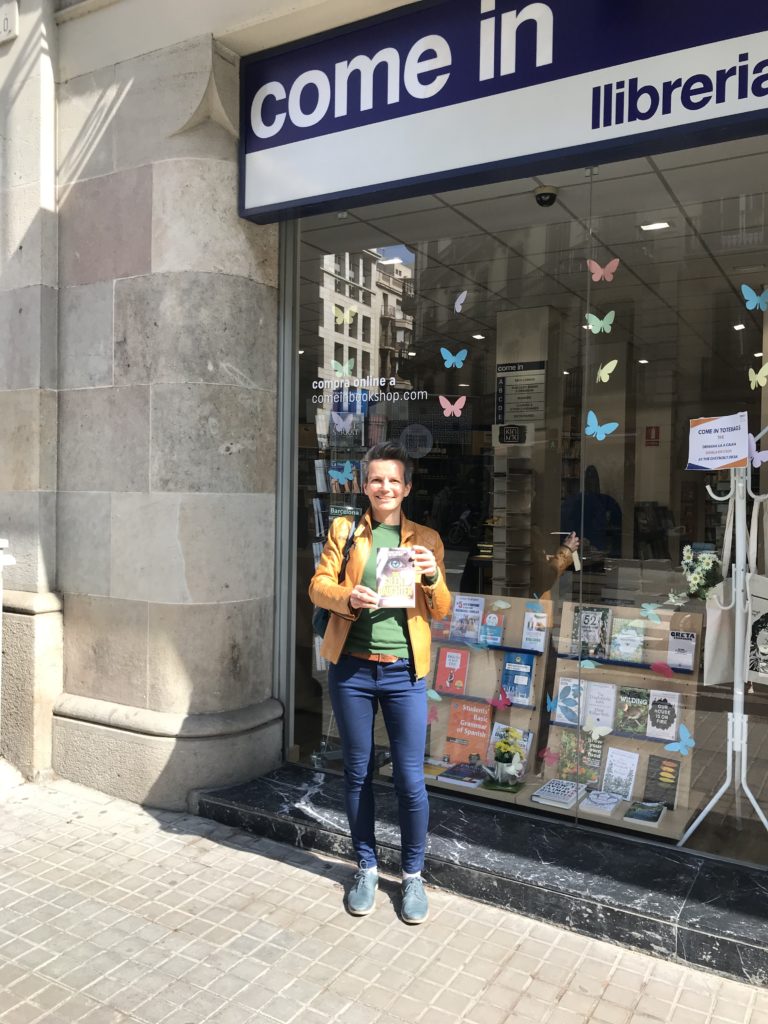 Emma had worked as a news reporter in Scotland for many years, covering court and crime stories for a daily newspaper – real life inspiration for her future novels! She quit her job in 2010 to travel the world and try writing. Eight years and dozens of rejection letters later, she was offered a publishing deal with London publisher, Welbeck and THE SILENT DAUGHTER was launched in September 2020. Teaser alert: she's just sealed the deal for her second novel, FIND HER FIRST, which will be released in December 2021.
Best-selling UK thriller author Vikki Patis called it "a stunning and emotional debut" and The Herald Scotland newspaper said "In her first novel Christie shows that she's already learned how to reel readers in from page one and keep them hooked, setting up an intriguing mystery." The Silent Daughter tracks the desperate struggle of Edinburgh news reporter Chris Morrison as he tries to track down his missing daughter, Ruth. But as he hunts for answers Chris finds a trail of lies and secrets that leads directly to his family.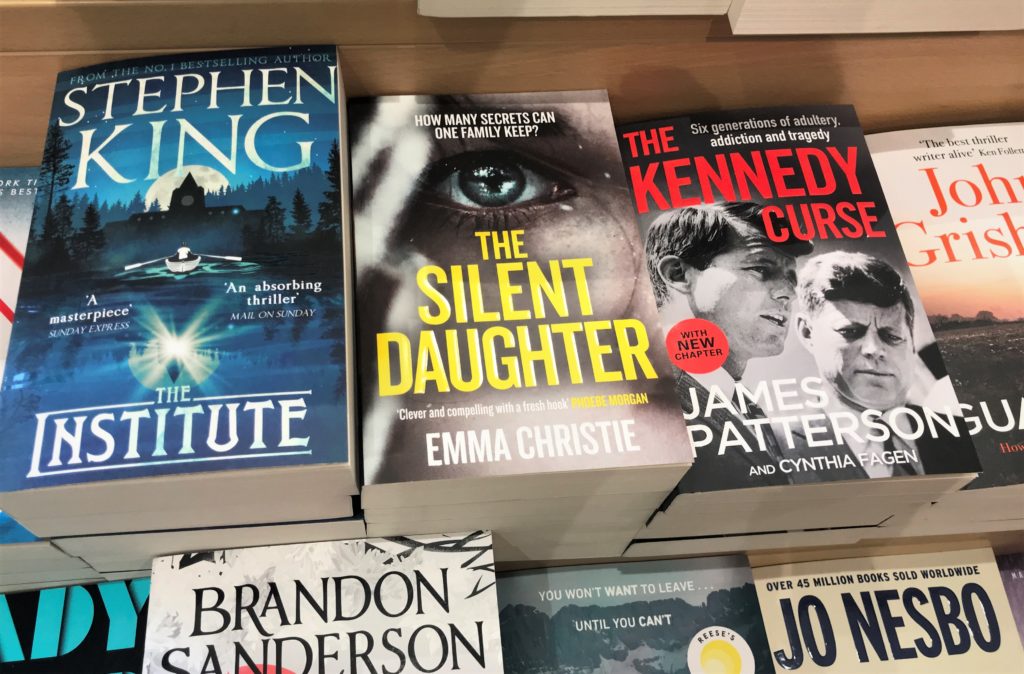 So where can you get it? If you want to visit a physical location in Barcelona, the Come In English Bookshop on Carrer Balmes is running discounts all week! It's also on Amazon and in the UK it's in WH Smith and Sainsbury's.
Another exciting project she's about to launch is the Barcelona Book Club in collaboration with the Come In English Bookshop on Carrer Balmes; members are invited to monthly meet-ups (hopefully in person, and with vermouth!) to discuss the selected book of the month.
Diego Mathé is the other friend of MOB who is deeply into a new concept of book publishing. He and his partner have elaborated the details of the Youloshopy Editorial from MOB – Caterina. In 2020 the project started to take off, and in only a few months it went from one title in one language to more than 7 titles in 6 languages!
Youlosophy is the leading platform of personalised self-development programs which come in a colourful book with your name on the cover – great for an original, heartfelt present (wink, wink). Their mission is to help us focus on our goals and build a better life that we can truly love. Since 2018 their plans have brought people all around the world to live their best lives.
Their titles intend to be workbooks that ignite a flame of optimism within each reader, through tiny little daily practices that help you to build the life you've been dreaming of. Big dreams are awesome but sometimes they seem so unachievable that instead of motivating us, they paralyse us. That's why they say that Youlosophy kickstarts people's dreams!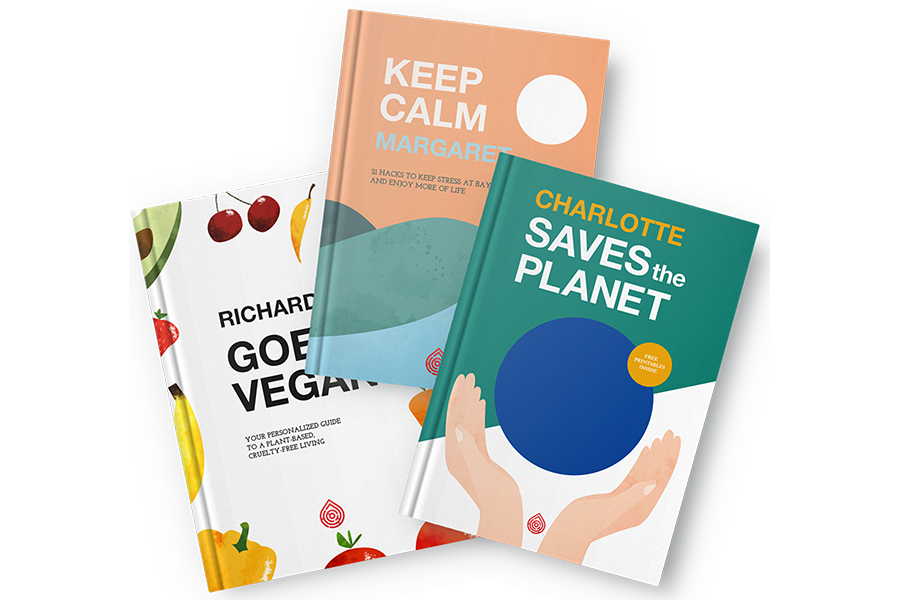 Diego currently has two favourite books from the Youlosophy catalogue. One is Super (2020), which is their flagship publication and will soon become their most customisable title with the new personalisation technology being implemented this summer. Based on its DARE coaching methodology, Super wanders through many chapters; starting off by helping the reader understand where they stand, deciding where they would like to get to, and gives a few practical daily life hacks to eventually turn whatever has been tried successfully into daily habits, encouraging the reader to explore new ones by stepping out of their comfort zone.
Super is currently available in Spanish and French in both digital (€9.90) and hardcover (€24.90) formats.
His other favourite title is best-selling The Book of Joy. It's a workbook full of happiness triggers that are organised as a 21-day challenge. The cover and a few pages can also be personalised with the reader's name, which makes it a perfect gift for anyone who needs a little cheer-me-up these days. The Youlosophy team is deeply touched by the dedication notes some people are adding to each book when they send it to someone they deeply care about. This book is currently available at the American and British stores.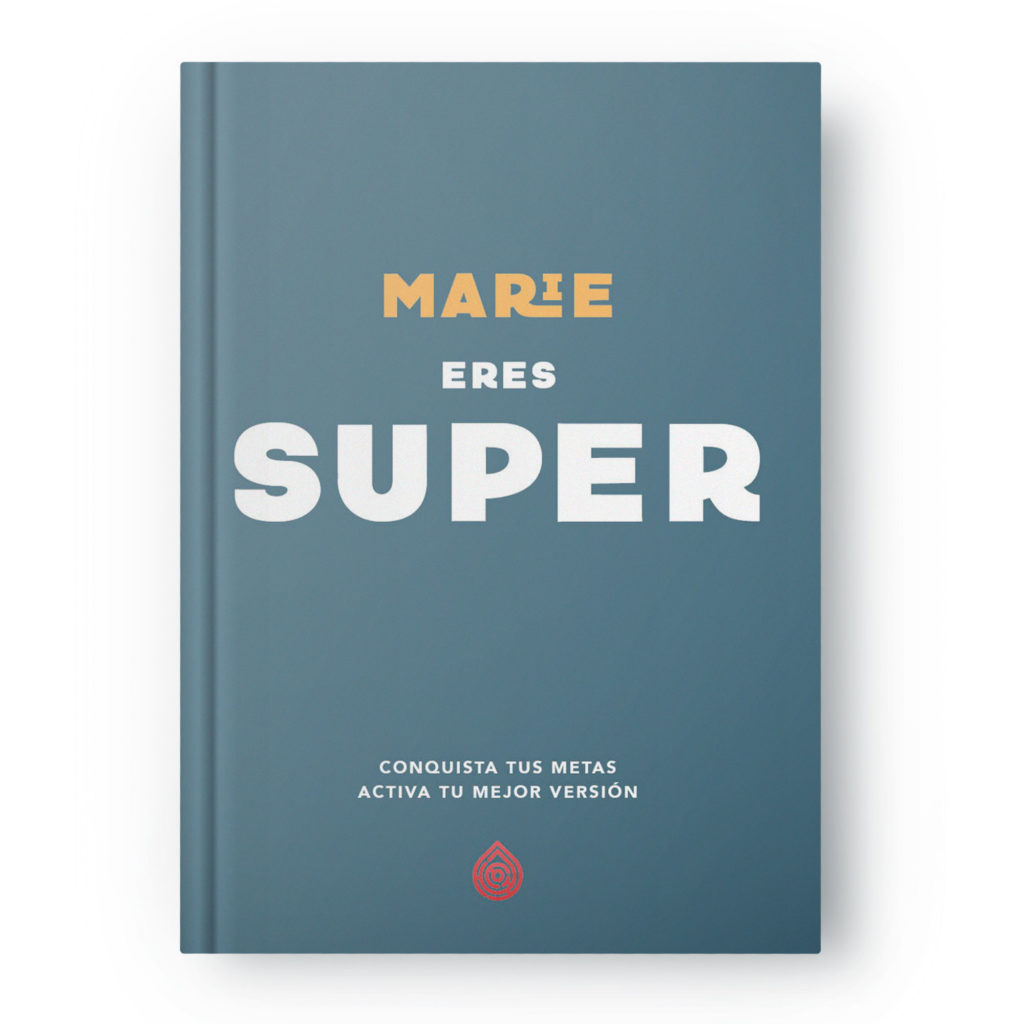 IT'S A BARGAIN! Mobbers and friends of MOB get a 50% off all purchases on www.youlosophy.com until the end of April 2021 by using the code LOVMOB
Wait?! What about the dragon? As the legend says that a terrible dragon was causing a lot of trouble among the animals and the people of Montblanc (a village near Tarragona). They started to feed the dragon with the village people one by one to try and control it. When eventually the princess was next in line for breakfast, Jordi came to the rescue, slaying the dragon to save her. Tradition says that a red-rose bush appeared from the dragon's blood on the ground. Not sure about the books though!
Happy Sant Jordi!