Nowadays you can purchase almost everything on the internet. From the smallest computer chip to a T-Rex skeleton. Recently our habits have changed a lot, and buying only with one click is something more common than ever. With this new phenomenon comes a huge increase in the use of cardboard boxes, packages and envelopes. 
According to a report released by Sanford C. Bernstein, Amazon ships an average of 608 million packages each year, which equates to (an estimated) 1,600,000 packages a day… and this is only Amazon. Because of this, we've decided to collaborate with FabCafe for our xmas decoration this year at MOB.
What is FabCafe? 
FabCafe Barcelona was founded in 2013 to be the place where people of all ages and disciplines can meet and make with digital tools everything they thought impossible before, in a creative atmosphere full of synergies.
A hub of imagination, where it is possible to bring your designs to reality through different machines, previously only accessible for industrial and research use, such as the Trotec laser cutter, 3D printers and a 3D scanner, all while enjoying your coffee and a snack.
But much more than just making while you have a drink, FabCafe presents itself as a network of creatives worldwide. We are part of a bigger team, with a presence in Tokyo, Toulouse, and Hong Kong as others. With global thinking but with local action, we change the current structures and ways of producing and consuming, in which you, the user, can be part of the change actively.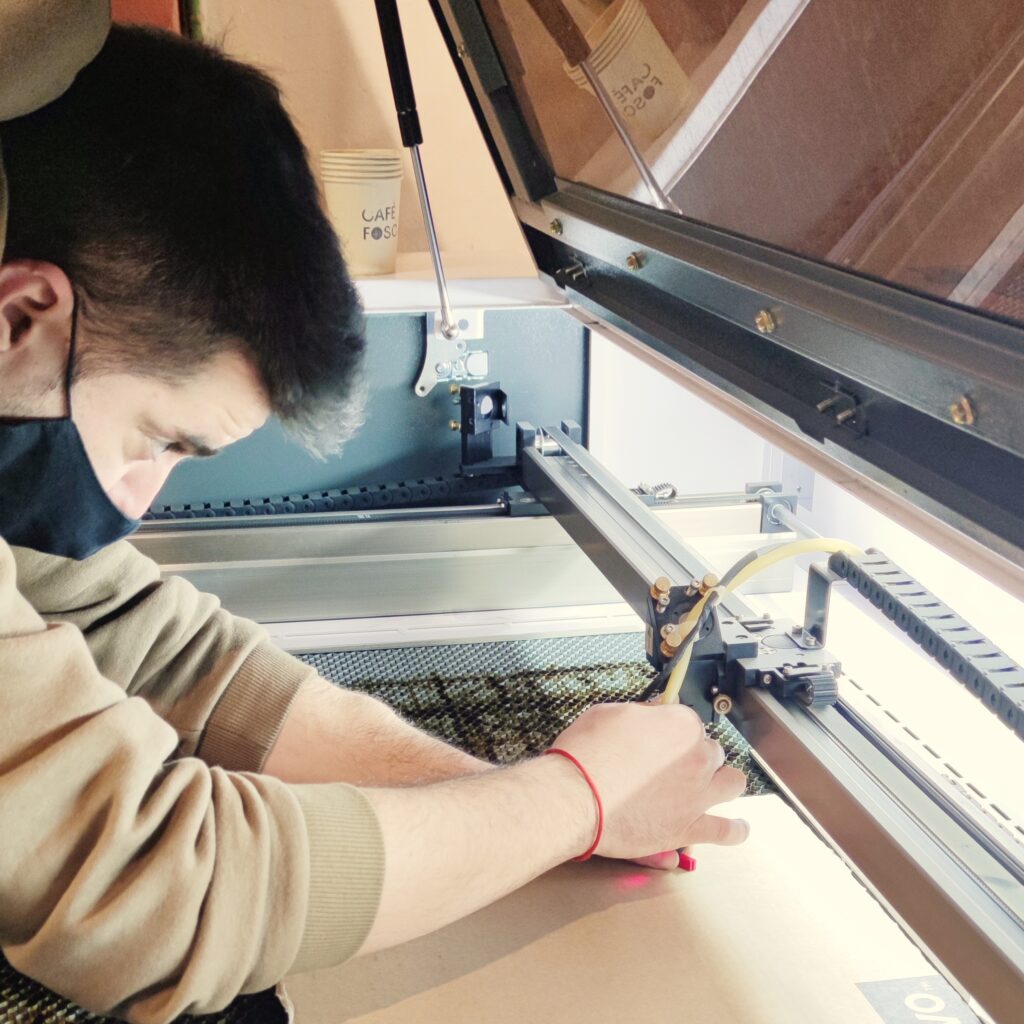 Why collaborate with FabCafe? 
Since its creation, FabCafe Barcelona has been our alter ego. A place where makers can make their designs come true, a place to exchange innovative ideas and to explore new shapes. All whilst you're having a nice coffee prepared by the chicas at Café Fosc. In short: it's a digital fabrication space —a place where you can make your designs come to life or customise your favourite objects with a laser cut. 
How does FabCafe Barcelona work? 
It's super easy, all you have to do is:
Choose your design or object that you want to customise. 

Contact FabCafe by phone on +34 623 19 84 43, by email at info.bcn@fabcafe.com or drop by FabCafe (Bailén 11, bajos, Monday to Friday 10-17h)

They will advise you on the best material, the best technique and the necessary budget to make your design reality. 

Their super laser machine will do the rest of the magic. 
It's the perfect opportunity to turn this year's gifts and your decoration into a wonderful DIY project that is sustainable and creative.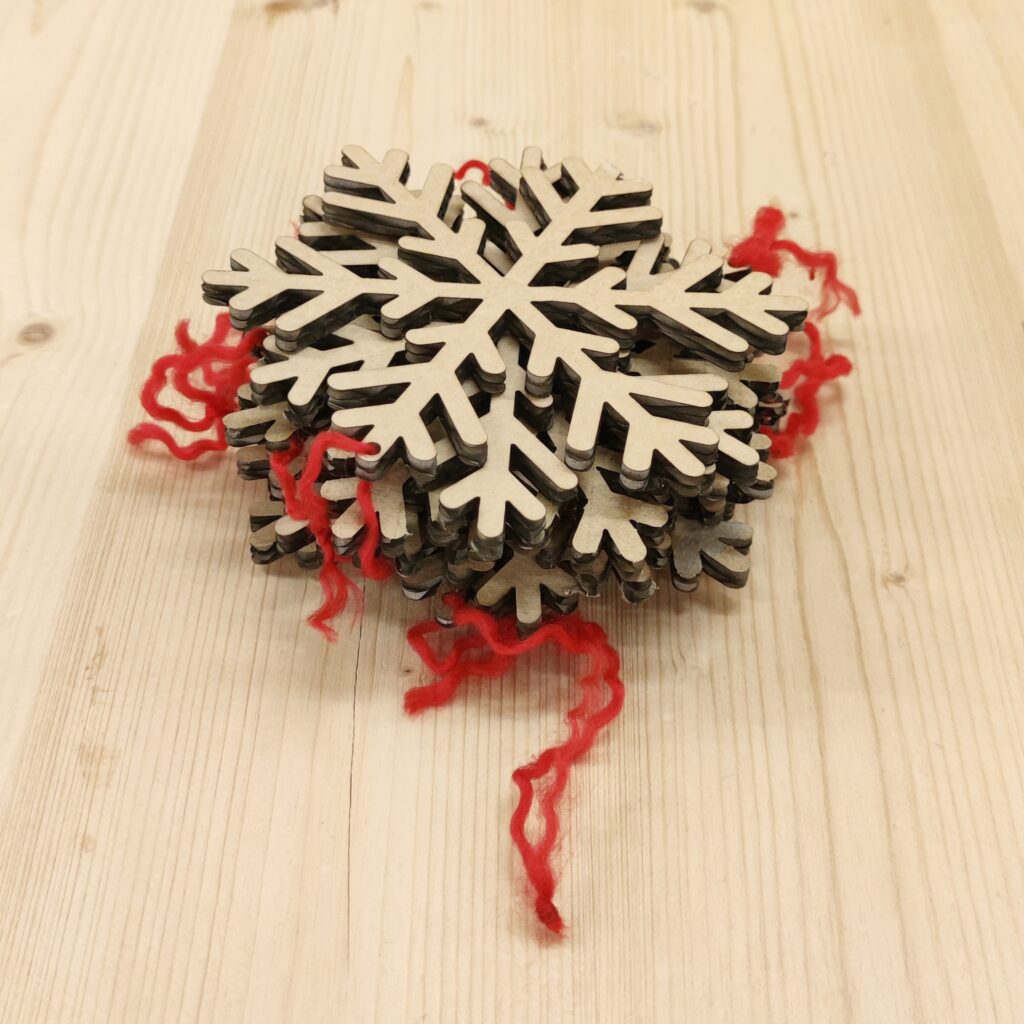 What can I do to recycle my cardboard box? 
You can do whatever your imagination let's you (and also it's going to depend on the material that you'll use). If you don't find any inspiration you can just search online or browse pinterest for something like "laser cut decoration". At any time you can ask the guys from FabCafe to help you with your design. Remember to follow Mies van de Rohe's advice: "Less is more."
Since we are always thinking of ways to live a better future, we've decided to make our Christmas decorations with FabCafe: designing by reusing cardboard boxes with the idea of making more sustainable xmas decorations. It's as simple as choosing a material, selecting a design and talking to them. 
As the great Jorge Drexler said in his song 'Todo se transforma': "Everyone gives what they receive and then receive what they give. Nothing is simpler. There is no other rule: nothing is lost, everything is transformed". A small change and small action can make a big difference. 
Happy sustainable holidays! 😉