Sybilla Findley is running Rena's Bar & Deli, Pau's fundamental brain-food catering. Next week she's expanding to MOB Caterina – to get even more people addicted to her magical sandwiches and salad. Read her success story here. 
''I'm from the south of England but I moved to London when I was 19. I studied Graphic Design for three years and after that I was co-running a cafe inside a record shop back in London, for about 8 years. We were restricted to keeping it very simple and basic though. I love to experiment and try out new things. I always use my imagination to come up with new concepts.  I wanted to do a proper cafe, I had all these ideas, all these different pop-ups I wanted to do, but it was just virtually impossible in London. 
And so I decided to move to Barcelona – a place I knew would bring me more joy and opportunities. I'm also half Argentinian and so Spanish wasn't a problem. When I got here, I did any old job – but my passion was always to do this, somehow. 
I was working at a vintage shop when I met Fabi, the founder of Café Fosc in MOB Bailen. She knew MOB was looking for someone to run a cafe in their Pau location and so she put me in touch. Everything kind of rolled from there on and I opened the doors of Rena's January this year. 
I felt quickly at home: everyone was incredibly welcoming. I got so much positive feedback and people kept coming back. Being able to serve food in such a close-knit community is super heartwarming: you start to recognise each person and chat with them every day. It's a very personal experience.  
Because Rena's works so well in Pau we have decided to move it to MOB Caterina (El Born). I will be serving my food there every Wednesday. I'm excited to get to know everyone there and see how Rena's will be received there. 
Rena's Bar & Deli is dedicated to making fresh and affordable brain-food accessible to people who are working all day long. When I got to Barcelona, I was really missing quick but high-quality takeaway options. 
Generally, I have to be very healthy and watch what I eat because I have diabetes and I am gluten-intolerant. For me, it comes naturally to have to be creative with my food. 
My goal is to make every meal a true experience. Eating is something we all have to do. We do it three times a day, so why not make it fun? I like to play around with the recipes and I'm always innovating on my food.  The amount of work that goes into each of my ingredients is quite crazy. I'm passionate about it. My biggest joy is to see people's happy faces, and to see them coming back really is the biggest compliment. 
For me, it comes naturally to have to be creative with my food.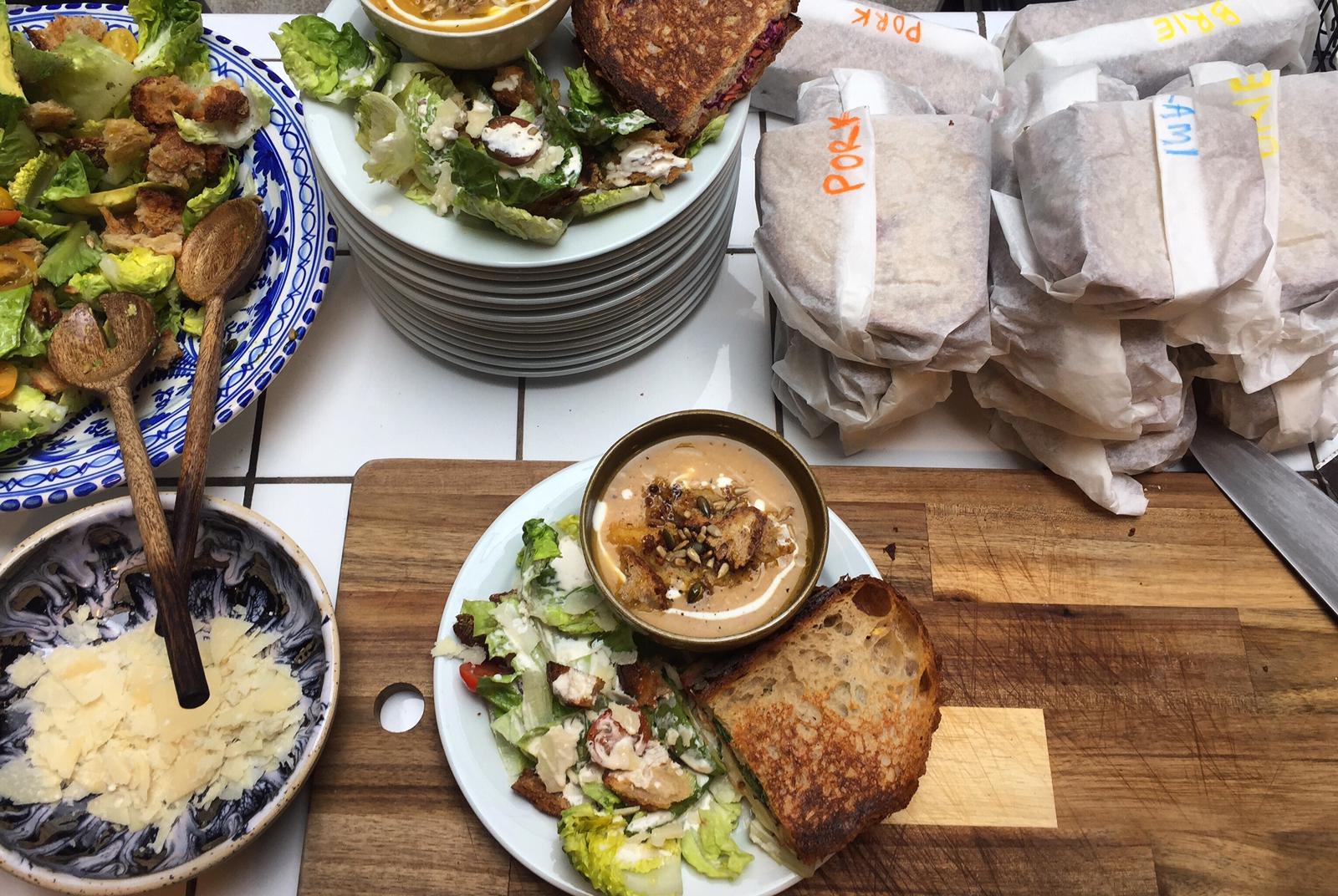 Rena is the name of my grandma, without her I would've not been able to make my dream come true. My upbringing also is a huge inspiration for me: when I was little, we sat down for dinner every day. I learned a lot through helping my mom cook. I guess I've been into food for a long time already. 
My future vision for Rena's? I'd love to have a few dotted around, with some open to the public. In an ideal world, I'd like to be doing and contributing to positive events… spreading the word in Barcelona of good, healthy and affordable food, with a smile. But first: conquering MOB Caterina. I can't wait to see you all there!"
You can also pre-order Rena's Bar & Deli, check out her menu here.