The way we spend our working lives is in constant evolution. Our best creative ideas rarely come to us whilst sitting down in front of a computer– sometimes you get your brightest idea while sitting on a chair, or lying on the sofa, or perhaps while having a walk, or just standing at a bar counter. 
After several requests for a standing desk from our coworkers, Albert Tisaire, architect and CEO at MOB, has created the Caliu Bench. What challenges was he facing and how did he get it done?
The idea: 
To achieve a more flexible work area with a standing desk

—requested by the community

.  

To set up a shared and informal workspace for teams.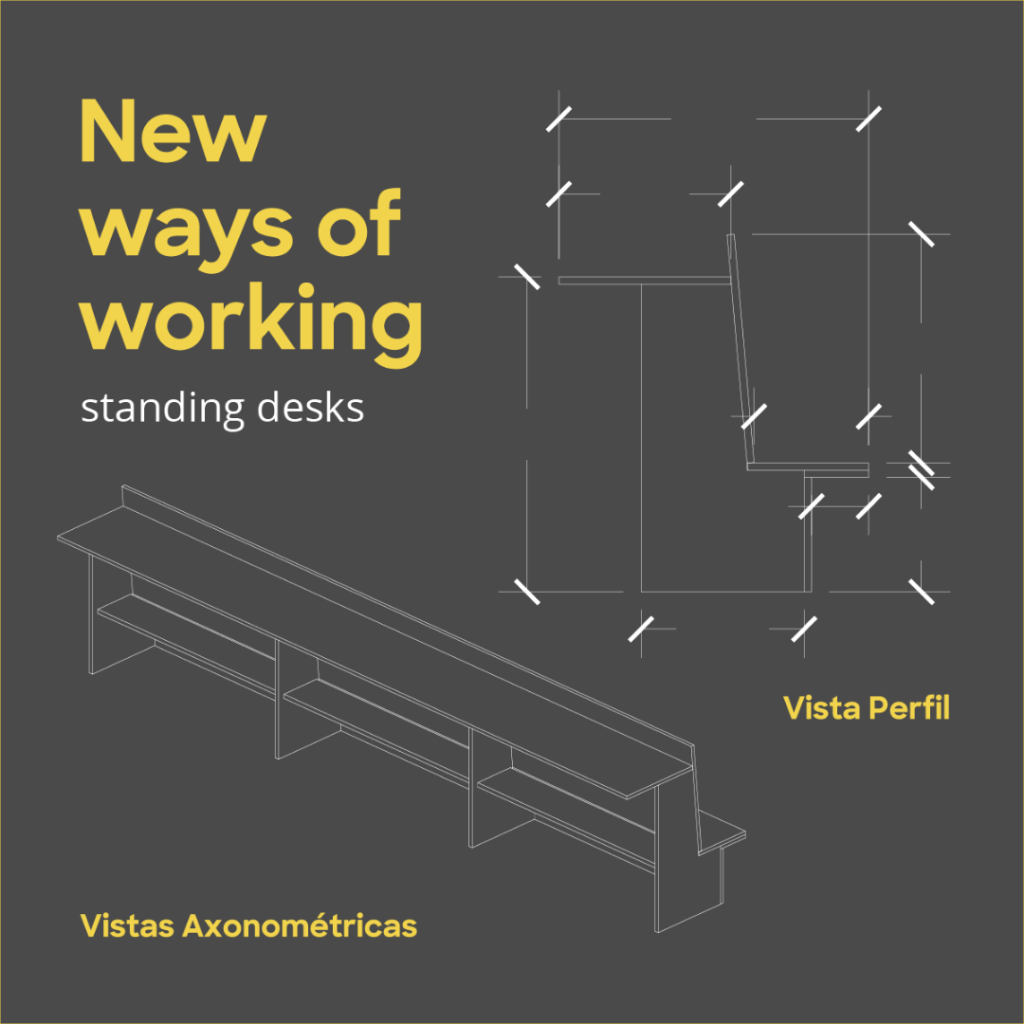 The objective:
To enlarge the available space in the dining room

that designed pre-pandemia

and needed a new perspective in light of new covid protocol.

To encourage a relationship between coworking members next to the cafeteria by allowing them to mix between resting areas and more informal work areas.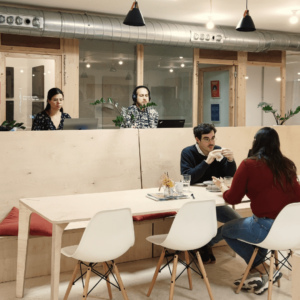 The challenge: 
To make a piece of furniture without much visual impact and that wouldn't disturb the functioning and flow of the coworking space.

To respect the aesthetics and design of the space.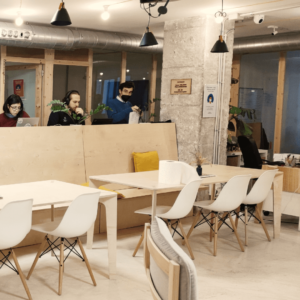 The result
A cafeteria bench with a hidden standing desk behind.
An added value to the space, both for new and old members. Now the space is more dynamic and encourages new ways of working that adapt to the needs of each person.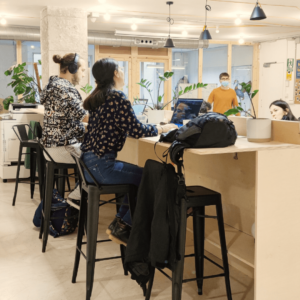 At MOB we like to adapt our spaces to the necessities of our coworkers, to give them as many possibilities as we can, to make them focus and get more creative. 
By listening, experimenting, and making it real, we have managed to create a unique piece for a unique community. Made and designed in Barcelona – just the way we like it.