"MakersPOV" is a series highlighting our diverse community of professionals and their unique point of view.
Introducing Carlos Mallo Molina, an extraordinary member of our MOB coworking community and marine activist, who is making waves in the field of marine conservation as the CEO of Innoceana.
From diving among majestic sea creatures to captivating audiences with stories that ignite change, Carlos's dedication and love for the sea shine through his work. Join us as we dive into his remarkable story and discover the inspiring path he's charting for a sustainable future.
Tell us more about your work: what do you do?
Currently, I'm the CEO of the marine conservation NGO Innoceana. Five years ago, I left my life as a civil engineer to embark on the adventure of saving our oceans, and although there have been ups and downs, I haven't regretted my decision for a single day. Now I can say that I have turned my passion into my job.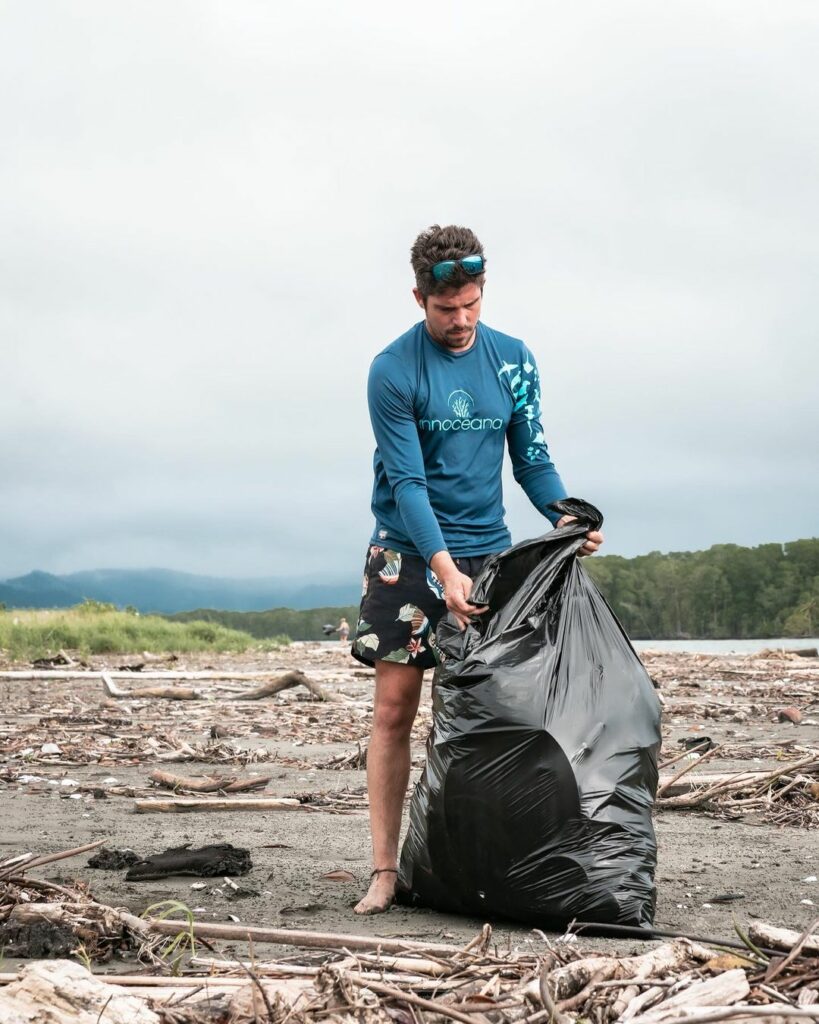 What's your favourite part of your job? 
I couldn't just say one! I love diving underwater among whales and sharks, but I also enjoy being able to convey to people my love for the sea, which is what ultimately creates awareness. It's also essential to me that I have created a team that has become like a second family.
Apart from your favourite aspect of the job, what motivates and inspires you to continue your work in marine conservation?
When we go to schools to give talks to children and manage to plant that seed in them of wanting to change the world, it's like an energy boost and very motivating. When we work to tell stories that go around the world, as we did with the documentary 'Entangled in Costa Rica' or the interactive book about a 'turtle named Raquel,' it's incredible. In other words, my motivation is to create an impact on people.
Tell us about your story with Barcelona. How did you end up in this city?
There were several reasons; I had been without a fixed location for several years, alternating between Costa Rica and Tenerife to supervise all our projects. Although I enjoyed that lifestyle, some of me also needed to settle down.
Additionally, about a year ago, I met my current girlfriend, Liz, who happened to live in Barcelona, and I saw the perfect opportunity to make this city my home. Furthermore, from a professional standpoint, Barcelona opens many doors for Innoceana due to the diverse population from all over the world who live here. I love this cultural mix.
Five years ago, I left my life as a civil engineer to embark on the adventure of saving our oceans, and although there have been ups and downs, I haven't regretted my decision for a single day.
What's the biggest challenge you face with your project?
The biggest challenge, especially in Spain, is obtaining funding to continue the mission. It's incredible the effort we have to make to stand out among many other projects (equally impressive) because not enough money is allocated to the environment. Some people still don't realise there is "no water, no life, no blue, no green," as Sylvia Earle said.
If you could share one piece of advice to people eager to make a difference and reduce their impact on the sea, what would it be?
Wherever they are, they should realise that the sea begins in the sewers and drains. Everything they flush down the toilet, like wet wipes, for example, ends up in the ocean. It's straightforward to become aware of this.
One of my favourite phrases is 'What comes in your backpack can go in your backpack,' many people should remind themselves of it now that beach season is beginning.
What's your favourite thing about working from MOB?
I love the modern space and its versatility. Having multiple rooms adapted to different needs for daily meetings makes work much more manageable. Moreover, it's also a cultural center where you can attend various events, which is lovely. Whenever I can, I recommend MOB to all my acquaintances and friends in Barcelona.
Thank you!