Discover MOB – Makers of Barcelona's two pet friendly coworking Spaces
If you're a freelancer or small business owner in Barcelona, you know how challenging it can be to find the perfect workspace that meets all your needs. Luckily, MOB – Makers of Barcelona has two coworking spaces that are pet friendly, including MOB Bailén in the Eixample neighbourhood and MOB Caterina in Born. Our pet friendly coworking spaces offer all the amenities you need to stay productive, while also providing a welcoming environment for your four-legged companion.
MOB Bailén and MOB Caterina are both located in prime areas of the city, making them convenient to get to. MOB Bailén is situated in the Eixample neighborhood, which is known for its stunning architecture and lively atmosphere. MOB Caterina, on the other hand, is located in the trendy Born area, which is home to some of the city's best restaurants and boutiques.
In addition to being pet-friendly, MOB Bailén and MOB Caterina offer all the amenities you need to stay productive. There's high-speed internet, printing and scanning facilities, phone booths and meeting rooms available. There's also a fully equipped kitchen and lounge area, where you can take a break and chat with other members.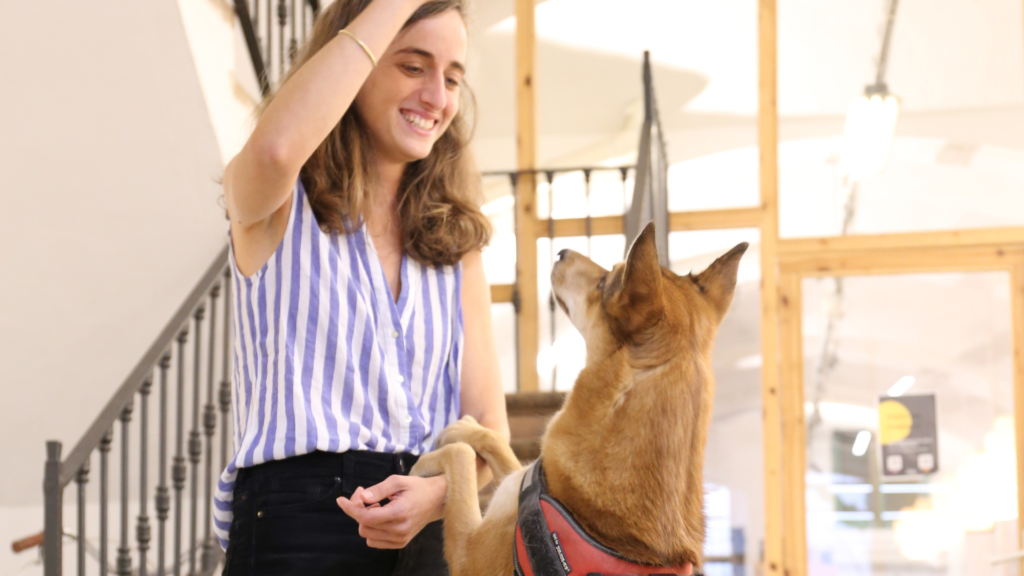 If you're ready to try out our pet-friendly coworking spaces, you can sign up for a free trial day to see if they're the right fit for you and your furry friend. Both spaces offer flexible pricing options, so you can choose the membership plan that works best for you. And if you ever need to take a break from work and spend some quality time with your pet, there are plenty of parks and green spaces in the area where you can go for a walk or play fetch.
MOB – Makers of Barcelona's pet friendly coworking spaces have been a game-changer for many freelancers that don't want to leave their pets alone or pay for daycare. With all the amenities you need to get your things done and a welcoming environment for your pet, you can easily balance work and play 🙂