We spoke to Jorge Isaacs, the Business Developer at MOB, who gave us a sneak peek into his daily routine and shared his thoughts on the changes he's observed in the coworking sector.
If you're curious about the inner workings of a coworking space, then you're in luck. MOB is more than just a shared workspace – it's a community that values collaboration, creativity, and innovation. And who better to give us an inside look at what makes MOB unique than Jorge Isaacs, our Business Developer and resident problem solver.
Jorge is responsible for keeping our finances in check, managing our marketing efforts, and making sure our space runs smoothly. But he's more than just a jack-of-all-trades. He's also a coffee-lover—and automation aficionado—who knows all the best spots in our spaces. In this interview, Jorge shares his journey at MOB, his favourite things about working here, and his predictions for the future of coworking.
1. Can you introduce yourself and your role at MOB? How long have you been working for the company, and what is your professional background?
Hello, my name is Jorge, and I'm the Business Developer at MOB. My role involves handling administrative tasks such as generating reports and invoices for our accountants, keeping track of our cash flow, and working closely with the space manager to identify which memberships are working well and which aren't. I also handle some of the marketing for the company. I've been with MOB for about five years! starting back in 2018. But it doesn't feel as long because I actually started working full time at MOB only in 2020, we all know what happened at at time 😅 Although I originally studied law in Colombia, I later obtained a degree in Business Administration and Management, which is what I currently practice. So I'm a lawyer in Colombia but not in Spain, I changed a little bit from law to business management, but I like it better.
2. What do you find most enjoyable about your job?
The flexibility of my job is what I find most enjoyable. Depending on how I manage my time, I can have a lot of free time or learn something new every day. I've been learning a lot and applying those skills to improve our operations, especially in terms of reducing mechanical work through marketing automation. I also enjoy my work because I believe that the people you meet here are the pillar of MOB. Every day, you can learn a lot from them and feel inspired by seeing them work. I feel like if I was working from home I would be less productive.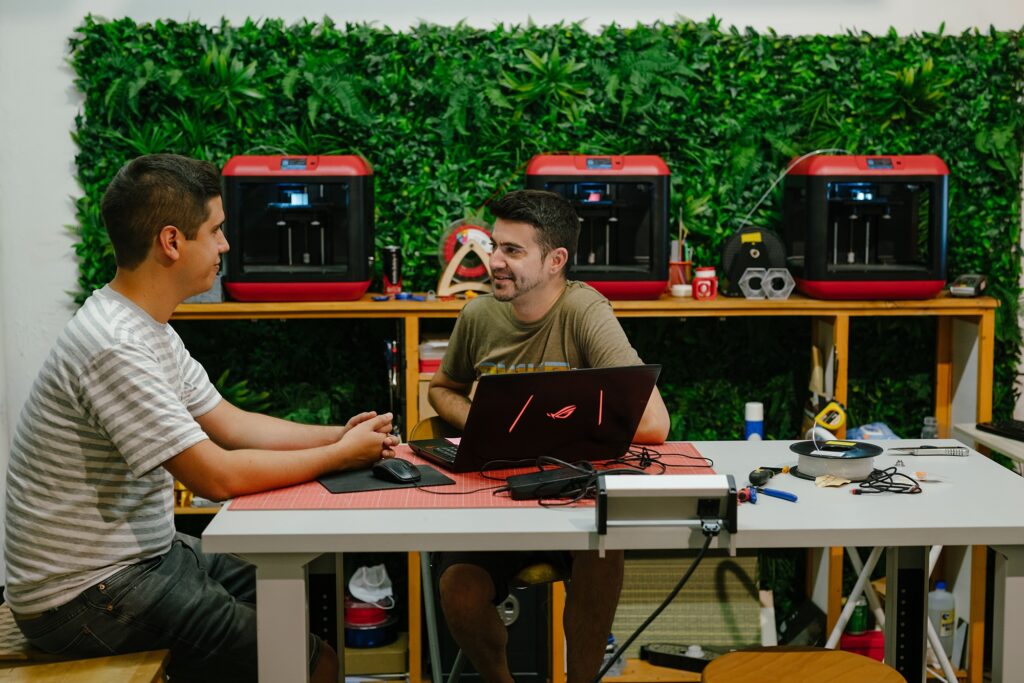 3. What changes have you observed in the coworking sector since you started working at MOB?
Uf, a lot! There have been a lot of changes, both internally and externally. Internally, we've had to establish a lot of processes to streamline our operations, this makes us better, um, we are not perfect, but we are getting there! 😉 Externally, there's been more competition, with more co-working spaces popping up. However, we have also gained more clients, because unlike before, where freelancers were our main target, now it is small companies that prefer not to commit to a permanent office rental. Even employees of other companies who now work from home find it better to work in a co-working space at least one day a week.
I believe that the people you meet here are the pillar of MOB. Every day, you can learn a lot from them and feel inspired by seeing them work.
4. What is your favourite spot in MOB's spaces?
My favourite spot in MOB is the coffee shop terrace. It's quiet and peaceful, despite being in the heart of bustling Barcelona. I enjoy having a coffee (and a cookie) there in the morning.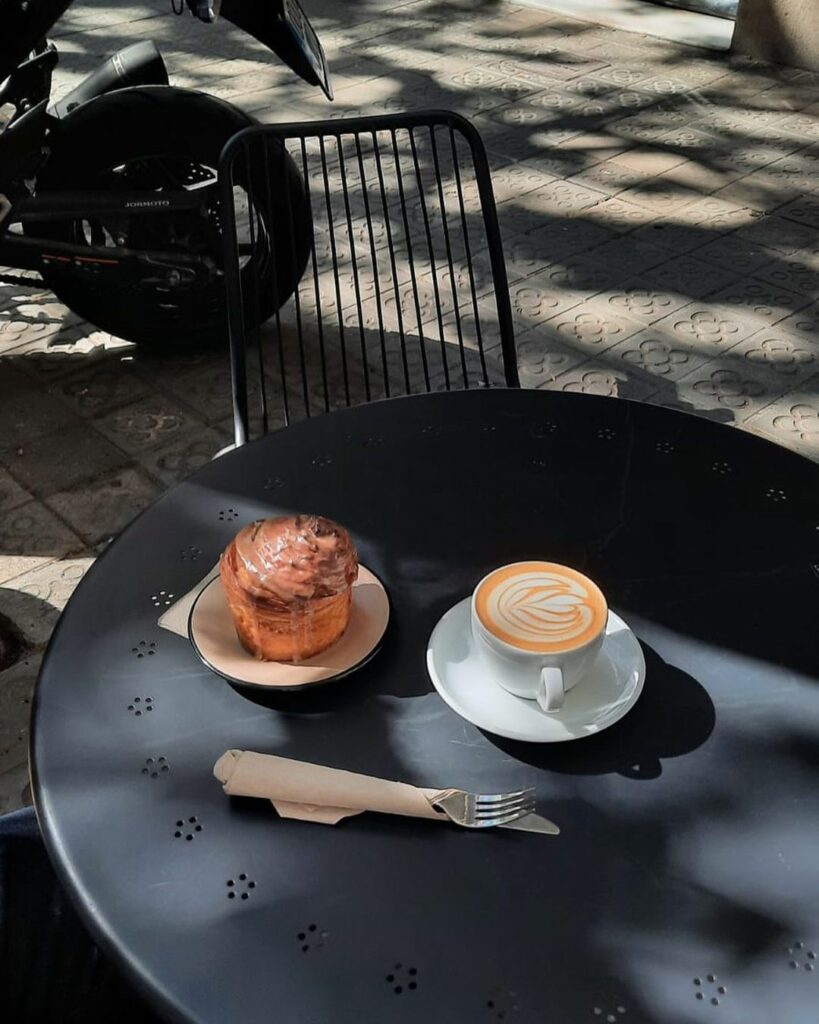 5. Which MOB event is your favourite?
My favourite MOB event is the Beers on Fridays. It's a relaxed and unpretentious event that's low-effort but always fun. It's a great way to kick off the weekend and meet new people.
6. How do you envision the future of coworking spaces?
I think coworking spaces will be more autonomous, maybe without employees? 😂 Not so much, but seriously, one thing that may happen is that members' access to the building will be 100% automated. I don't see a future where there are no employees, but mundane tasks like printing and maintaining the space will be automated. This will allow employees, especially space managers, to focus on more critical tasks, such as interacting with members and creating a sense of community within the space.
Thank you!