MOBzine – Cocooning: Creativity in confinement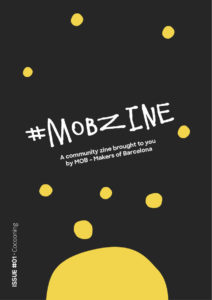 MOBzine #1 – Cocooning: Creativity in confinement
You can now download the first edition of MOBzine for free: a collaborative zine that was born with the idea of navigating a challenging time together through art and creativity.
In "Cocooning: Creativity in confinement", we took the little treasures that emerged from our innermost spaces, and projected them into a shared one.
You will find the artwork of members of the community who accepted the challenge of using their imagination as an ally during the global pandemic. Genuine art, pure creativity, and an intimate journey through different perspectives, realities, and inner worlds… Get yours now!