Furry friends welcome: pet-friendly coworking in Barcelona
Discover Barcelona's best spots to visit with your pet
Pets are increasingly part of our lives, they make us happy without asking anything in return. The only thing we have to do is feed them well, take them three times a day for a nice walk, and give them a lot of love. If you have just moved to Barcelona or you're visiting this beautiful city with your best furry friend, you are in the right place. We are a pet-friendly coworking and we are in a pet-friendly city –there are more than 170,000 dogs living in Barcelona.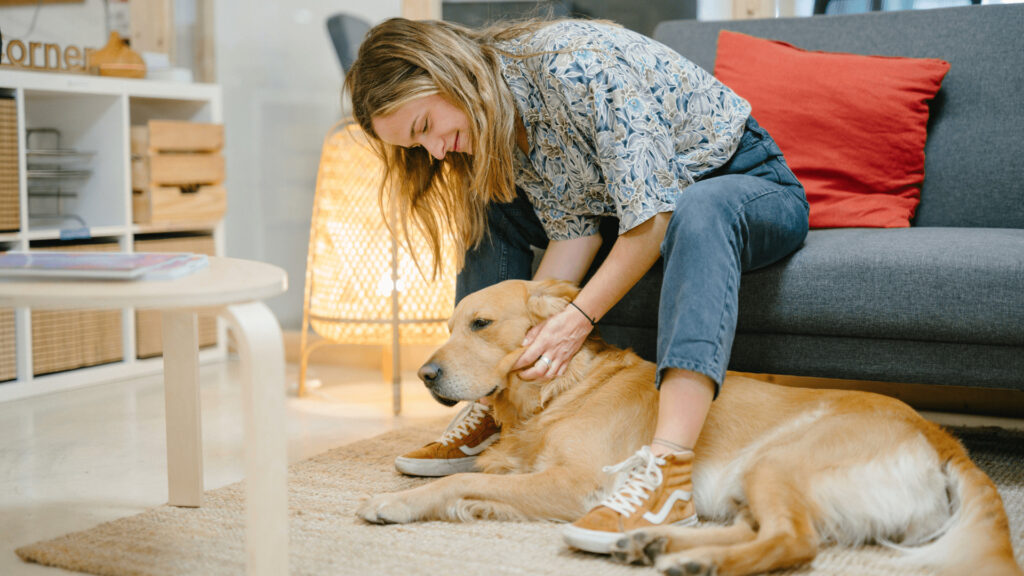 You can do many activities with them as Barcelona has 82 parks with lots of space to play together.  For example, Parc de l'Estació del Nord is close to MOB Bailèn and it's a nice place to take your dog for a long walk.  
Here are some plans to do in Barcelona with your furry friend:  
1-  WALKS 
Barcelona is the perfect city to walk around with your pets, thanks to its wonderful weather and beautiful streets. For example, near MOB Bailèn and MOB Caterina you have two parks to have a nice walk: 
Parc de l'Estació del Nord

Parc de la Ciutadella
A little bit further away you have:
Parc de Montjuïc
Carretera de les Aigües
Parc del Putxet
Parc dels Tres Turons
Lovely places to break your day or finish it while enjoying time with your pet, discovering genuine architecture, and being surrounded by nature.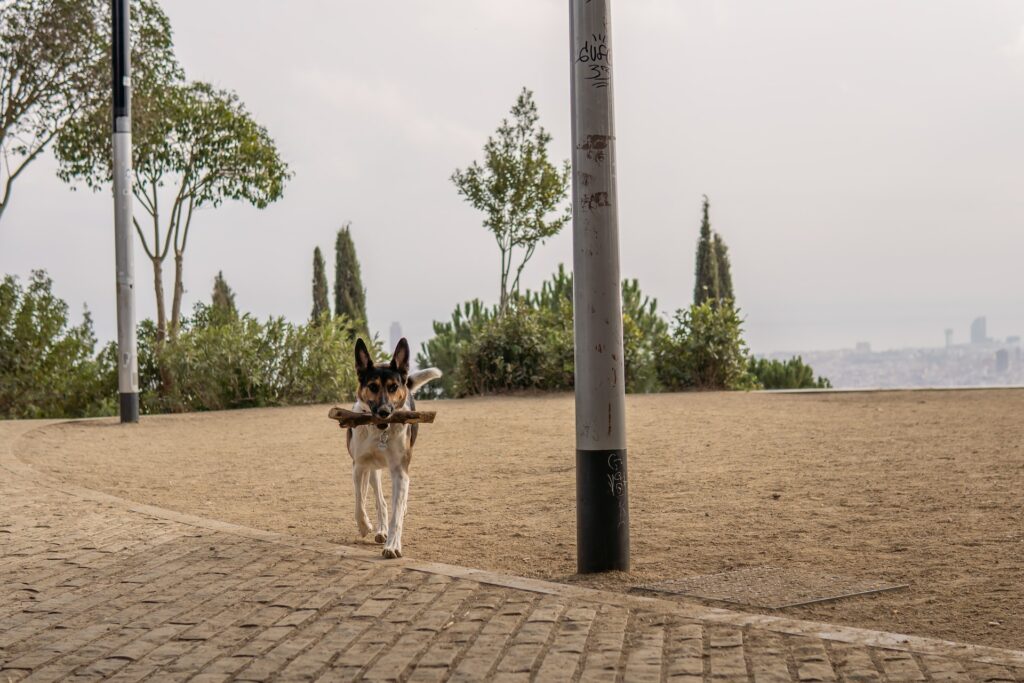 2-  BEACHES 
If you like to spend time on the beach with your pet, we have good news: there are ten beaches that you can go to around Barcelona. If you prefer to stay in Barcelona, La Platja de Llevant is the perfect spot for you. 
Here are the pet-friendly beaches near Barcelona :
Platja de Llevant in Barcelona 

Cala Vallcarca in Sitges

Platja de Gavá 

Platja de Les Salines in Cubelles

Dog beach in  Pineda de Mar

Dog beach in Calella  Maresme 

Dog beach in  El Masnou

Platja del Cavaió in Arenys de Mar

Platja de la Conca in Malgrat de Mar

Platja de Ponent in Mataró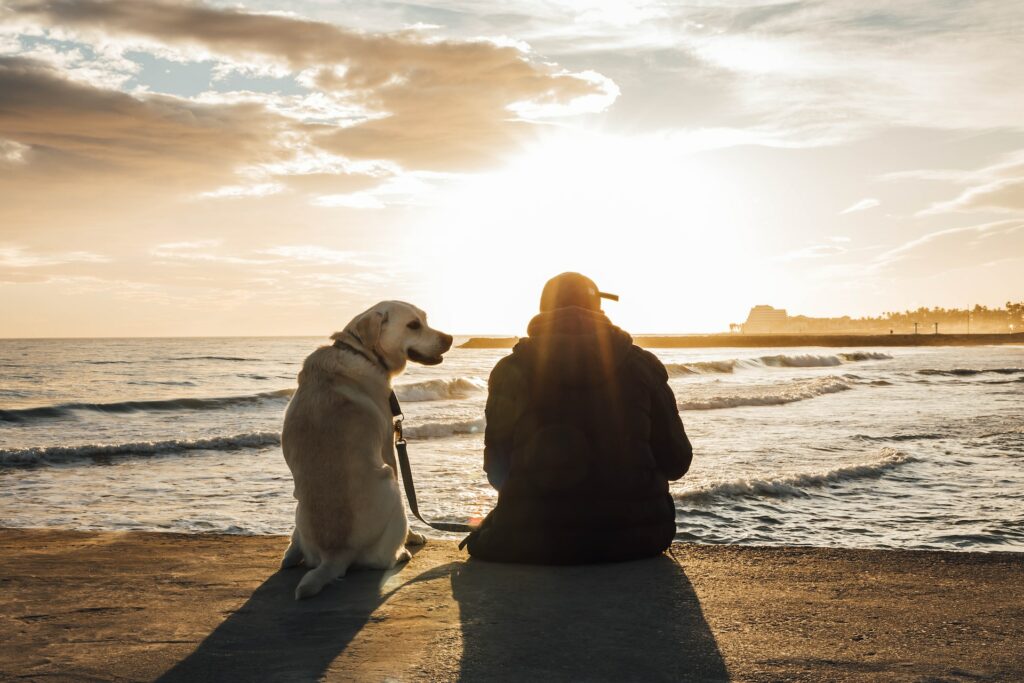 3 – SWIM & HAVE FUN
If you like to spend time in the swimming pool, there is an Aquapark for dogs in La Roca del Vallés (40,6 km from Barcelona). There you can find two huge swimming pools for dogs, and a big garden to play frisbee or whatever you want.  We are sure that you'll have the best time of your life together. But if you are more into meeting new people, there is a  Meetup Group Barcelona for pets with fun activities to do in Barcelona and outside of it.
4- SPA 
Did you know that there are spas for dogs in Barcelona? All the cities are very busy. People going up and down, no time to relax, and your pet may get stressed too. We have the solution for you! There are pet spas in Barcelona where your dog can relax while you meet new friends from all over the world such as:
5- MASCOTING EXHIBITION 
Every October Fira de Barcelona holds The Mascoting Exhibition where they celebrate the Rocky Awards that reward actions carried out by dogs. Would you like to participate in the contest? Go to the website and follow the instructions. We wish you the best luck! 
Barcelona is the best place to choose when traveling or living with your doggy and our coworking spaces will be your second home. Welcome to you and your pet to MOB Family! 
Article written by Meritxell Vallvé